Design With light
Design with light is a series of glass pieces, characterized by its lightness and combination of materials - leather, glass and steel.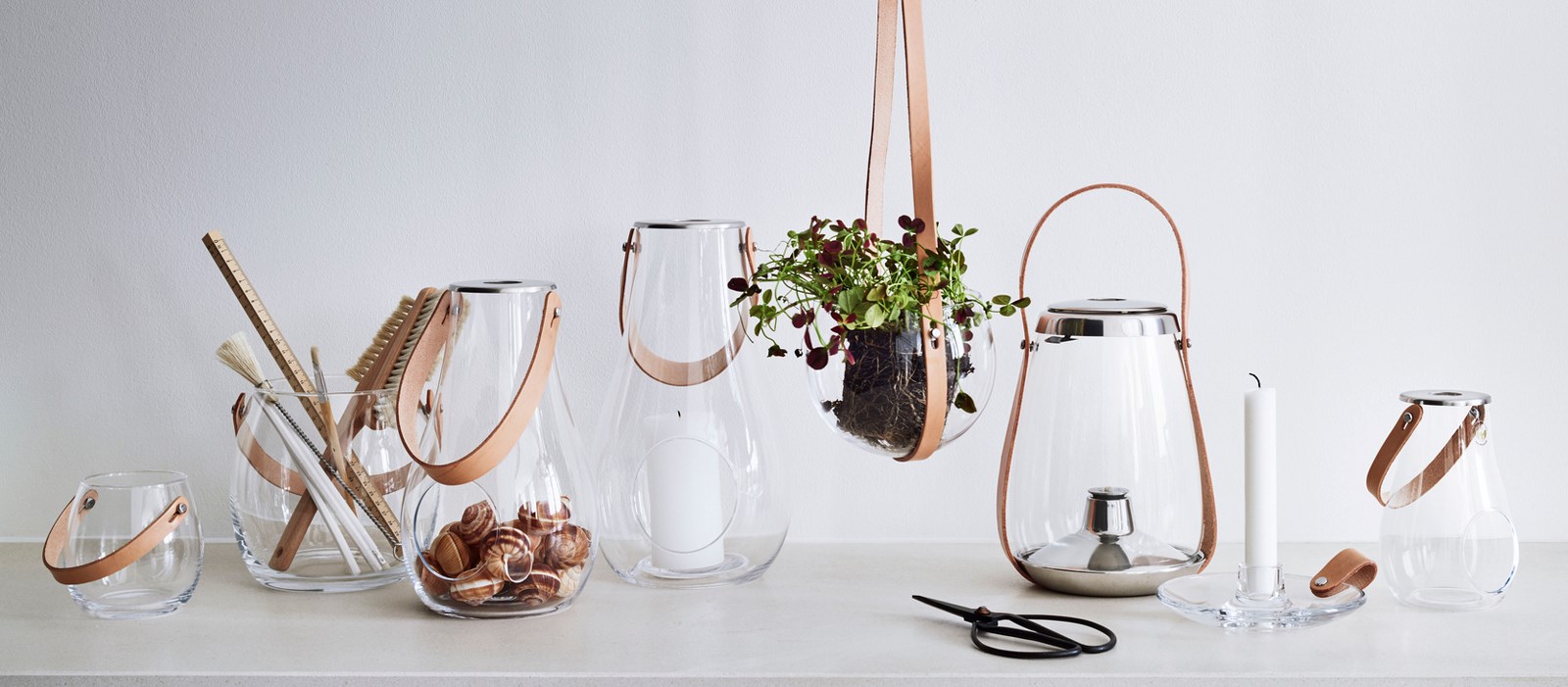 Scala
Scala is a modern re-interpretation of Ole palsby's classic design series, which aims to combine functionality and style, by using indications of volume and a simple yet iconic closing mechanism.
Lumi was designed, inspired by the idea of utilizing the optic proporties of hand-made glass in combination with light, creating new dynamic, visual experiences.